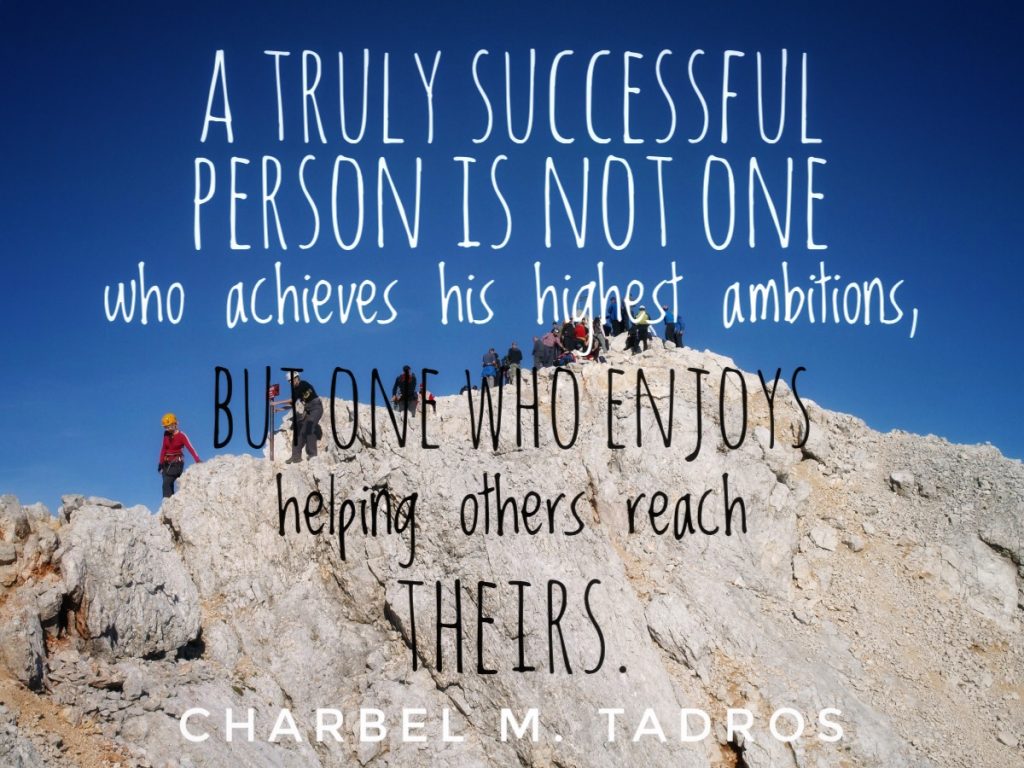 Success has different meanings to different people. To a child at home, getting the toy he wants for xmas is success; for a kid at school, getting that grade is success; for a young man in college, getting that certificate is success; for a person at work, getting a promotion is success; for a guy at the pub, catching the attention of that girl by the bar is success…
However, what happens when a person achieves all his dreams?
That's when success takes another form: success through others. Neale Donald Walsch says that a true leader is not the one with most followers, but the one who creates most leaders. Similarly, a truly successful person enjoys taking others towards their success, especially those whose dreams are very similar to those he already achieved. And in making his "disciples" reach their dreams, he finds enjoyment beyond when such success was his own.
But there is a problem…
Because people like this are rare, they are usually misunderstood. What would you think if someone just popped out of the blue and offered you free help which would've usually cost a lot if you were to hire someone to do it for you?
Right… you'd think, "but what's the catch?"
What would frighten you even more would be when there is no catch.
But that's the thing; when a person reaches his dreams, nothing else is left, especially when that person is wise enough to know when to be content with what has been achieved and not to start chasing wild dreams. For such a person, this success and this happiness become bitter and stale when not shared. And so, when they find others who are still chasing their dreams, they feel that excitement again and want to help wholeheartedly.
And that's where the catch is: by helping others reach success, they are reaching something beyond material rewards. Through sharing their energy and their success with others, their happiness and their energy keep growing.
So, the next time a person offers you help without a catch, this might be what they are after. Receive it wholeheartedly with gratitude, for this is the reward that they are after.
Originally posted on September 26, 2020 @ 7:28 am