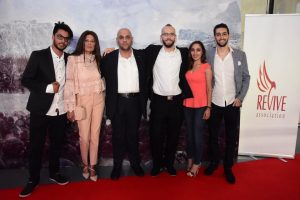 A few months ago, I was stuck in limbo with me in Lebanon and my family in Australia. I had resigned from my job and almost finished everything I needed to do in Lebanon, so I basically had nothing to do except sit and wait…depressing, no? That's when I had the great fortune to get to know Charif Kaiss, a vibrant and fiery youth with whom I became close friends. You see, Charif is not your average Joe; he is a man on a mission, and that mission is called Revive!
Having been through a wild adventure with leukemia out of which most individuals get out broken, if they get out at all, Charif got out much stronger than he got in…and he's not the only one. Charif got together with five other survivors burning with potential, and they founded Revive: an association working on the moral, financial and psychological support of cancer survivors-to-be.
And now, Revive is running the Beirut Marathon on November 12, 2017 to raise awareness and gain support for cancer survivors-to-be, and, even if you can't physically "Run for Revive", you can still be a part of the campaign. Here's how: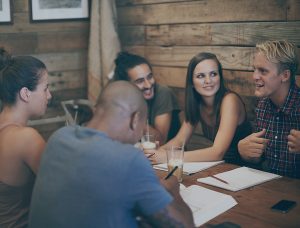 #1: Tell your friends
If you have friends who are running in the marathon independently or plan to run, tell them about Revive and ask them to run for them. Even if they don't run with Revive, you will still have helped in raising awareness about the existence of Revive Association.
#2: Volunteer
If you are in Lebanon but can't run (or simply don't enjoy running), you can still be a part of the event and volunteer with Revive to help the runners and spread awareness about Revive. Just get in touch with them on Facebook or through the website to do so.

#3: Social Media Campaign
If, like me, you are not in Lebanon for the marathon, you can share posts about the marathon from the Revive Facebook page. You can also share this article on any of your social media outlets. Additionally, you can get in touch with Revive and see what else you can do or share if you have interesting talents or skills. Make sure to use the hashtag #Run_for_Revive.
#4: Media Connections
If you are connected with someone on TV or on the radio, you can help tremendously by getting them to interview one of the founding members of Revive. Be it before or after the marathon, media appearances are highly encouraged and welcome.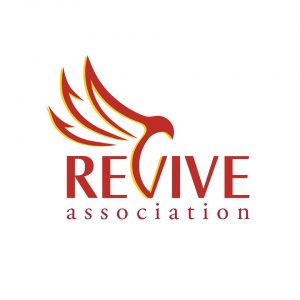 #5: Donate
Just like all NGOs, Revive needs donations to achieve its goals. If you have the capability to do so, then by all means donate. Even if you can't donate money, you can still donate your skills, your time, your connections, and anything else you can think of or which may be helpful to the mission of Revive Association.
In the end, the Run for Revive is not only about running the marathon, it's about running for a cause which is greater than any individual alone. It's about crushing cancer and creating a sanctuary for cancer survivors-to-be!
Originally posted on April 16, 2020 @ 5:42 am