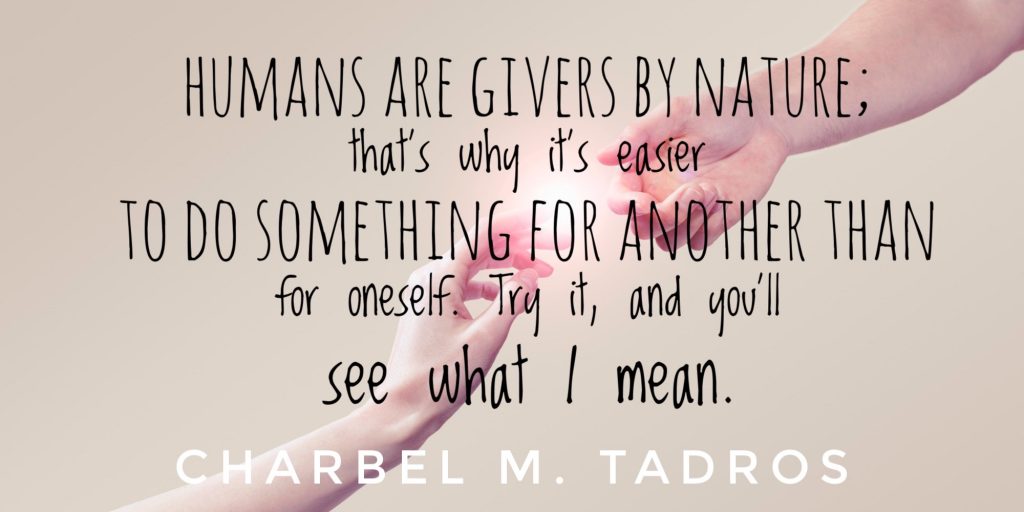 It is a well known facts that we all love getting gifts; however, once we look closer, we will see that most of us love giving gifts even more. In addition to that, we love to help others, and when we have a hand in their success, it feels better than if that same success was ours.
And it doesn't end here…
When we try to do something for another person, it's sometimes much easier than doing it for ourselves. You see, when we are asking someone for a favor for ourselves, it takes a lot more effort especially if that person is not a close friend. On the other hand, when we ask someone to help out for someone else, especially if it's related to a cause, it's much easier for us to ask, and the chances of getting a positive reply are higher.
This is because selflessness is contagious.
When people see that you are doing something for someone else, they see how much you believe in that person or in his cause for you to be asking for that favor. And because of your believe in that person's success, others want to be a part of it as well and are more eager to lend a helping hand.
Try it, you'll see what I mean!
Originally posted on September 10, 2020 @ 8:56 am