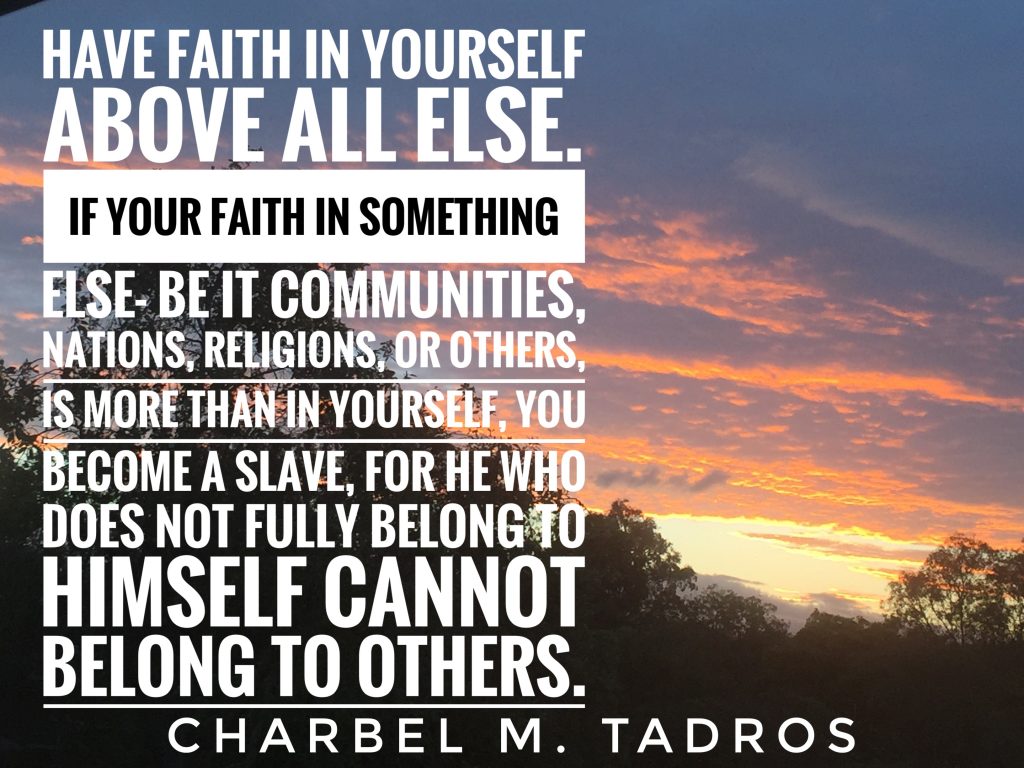 You can also listen to this on my podcast:
We all want to belong. Ever since we are born, we are attached to a family, then to a country, then to a religion. Afterwards, when we grow up a bit more, we end up attaching ourselves to groups of friends, to community organizations, to teams and clubs, and to just about anything with two or more members in it.
But is this how it should be?
Truth is, before attaching ourselves to anything, we should first understand ourselves. As children, we explore ourselves through our families and friends; however, we are also encumbered with other ideologies of which we understand nothing. How can we expect a five-year-old to understand religious duty and sacrifice when he can barely wipe his behind? How can we expect a seven-year-old to love her country when she's still wondering whether she loves her teacher or not?
It is the duty of every parent to teach their children to belong to themselves and to explore themselves fully before they are exposed to any type of organization. Psychologically speaking, before their mid-teens, most children have not reached an adequate level of maturity to be able to grasp ideas of religion and the social order. Until then, most children are still discovering their quickly changing bodies and erratic emotions. Most attempts to get children to belong to a religion or a community before they are ready will either lead to brainwashing the child and damning him to forever be a slave to these orders, or it will lead to a complete revulsion against the established order. Either path is unhealthy for a child and will cripple the emotional, cognitive and spiritual development of the adult in later life.
This is why we should not attach ourselves to anything except with LOVE (more on that here). And to do that, we must first be able to love and understand ourselves. In conclusion, I echo the voice of one of the greatest philosophers of all time; Socrates states, "I am not an Athenian or a Greek, but a citizen of the world." How wonderful would it be if we all were!
Originally posted on September 16, 2020 @ 9:00 am