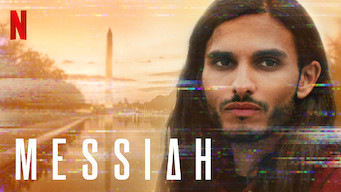 Yet another series set to inflame religious backlash on Netflix; all the more reason to binge-watch Messiah. The show follows the story of CIA Agent Eva Gellar who is investigating the background of a person claiming to have divine powers. The "Messiah" initially shows up in war-torn Damascus and presumably delivers over 2,000 refugees from the grasp of ISIL by bringing about a devastating sandstorm. They then follow him through the desert to the Israeli border where he gets detained by the Mossad.
Between doing background research on his Iranian background & discovering that he was raised by a con-artist and getting mesmerised by his short speeches and his sharing of very private and personal information that no one should have, the viewer is torn between whether he is the true Messiah or just another false prophet (Al Masih al Dajjal according to scriptures).
Messiah is a must-watch thriller; however, religious fanatics should approach it with an open mind, as Netflix does warn that it is not based on any true people or events whatsoever. Despite that, just like with Lucifer and other shows which take liberties with religious ideologies and mythologies, a petition to remove it was started on change.org claiming that it holds anti-Islamic propaganda; however, all I could honestly see in it was that it holds anti-terrorist messages showing how terrorists are brainwashed and incited, which is something that true Muslims abhor anyway.
In conclusion, I definitely recommend this show for the fun of it. You will defiitely not learn anything new; however, it will make you think about many things. Political conspiracy buffs would definitely enjoy it, as well as anyone who is into the whole End-of-the-world and Antichrist scene. The show ends inconclusively, which leads us to believe that there is a chance Netflix would be bringing Messiah in season 2 in 2021.
Originally posted on April 11, 2020 @ 10:20 pm