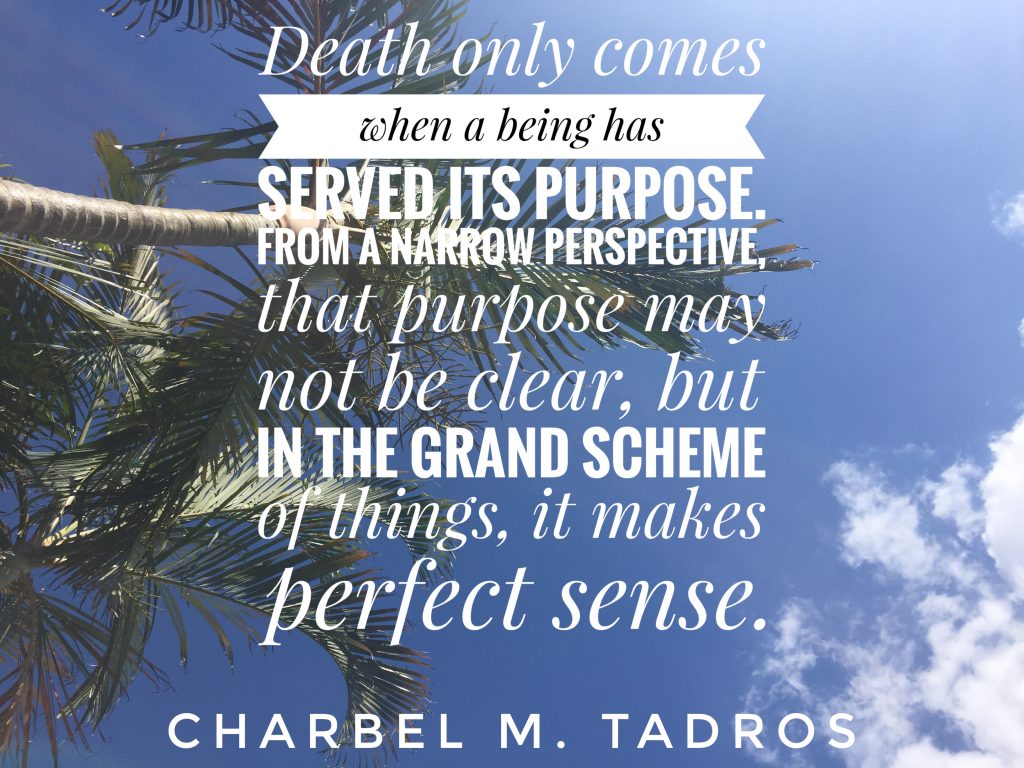 While there are countless ways to die, death always remains the one insurmountable human barrier that all people have to cross. Some people die of old age, others of cancer, other are stillborn, but in all these forms of death, there always is a purpose.
In order to be able to understand the purpose of death, we need to initially understand the purpose of life and why we are alive.
According to many traditions and religions, everything that exists has a purpose. The mere existence of a thing, be it a tiny germ to a gigantic planet, guarantees that it has a purpose. Moreover, that purpose may not be clear now, and its effects may probably be in thousands of years. If an apple hadn't fallen in that spot and its seed sprouted into a tree years ago, then the apple wouldn't have fallen on Newton's head for him to discover gravity.
If you look at your own life in the opposite direction from the present moment back, you will see how things in it aligned perfectly so that you reach this present moment. However, some things may remain unexplained, but that doesn't mean that they are without reason. On the contrary, they are your connection with others. The apple that fell on Newton's head didn't serve itself, it served as Newton's inspiration.
And it's the same thing with death. Some people argue that when a young person dies, it's meaningless, for that person never lived his life per se. However, his death may have served as an inspiration or as a reason for a multitude of things for the people around him. For example, a few years ago a good friend of mine died in a car accident. It was sudden, and it was devastating, but it did push me to write Leviathan as a way for me to bring him back somehow.
In the end, just like everything else, death has a purpose to serve. No matter how meaningless it may seem now, the best way to overcome it is to see how it served its purpose with you and the people around you.
Originally posted on May 6, 2020 @ 4:52 am