Start with your child's future in mind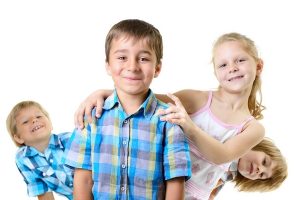 Every parent has dreams and aspirations for his children. Some want them to be doctors; others want engineers, etc… Undoubtedly, it is better not to have aspirations like these for children because they may be limiting and sometimes even conflicting with a child's own dreams and aspirations. Furthermore, they may create tension and negative friction between the parents and their children. In this article, we will not be discussing how to make your kids in your own image, but how to help them become active shapers of their own image.
The ingredients of Leadership
There are four main ingredients in the shaping of a leader: wisdom and knowledge, dedication and patience, sociability and communication and innovation and management skills. Nowadays, people believe that a leader needs only management skills in order to drive an organization to its goals. Unfortunately, management skills alone cannot be enough. A person who can make an organization function appropriately may create many enemies if he isn't wise enough. He may become too bossy if he is not friendly enough. He may also overwork himself and his employees if he isn't patient enough. All these skills need to be precariously combined in order to create a true spirit of leadership.
Why graduates feel lost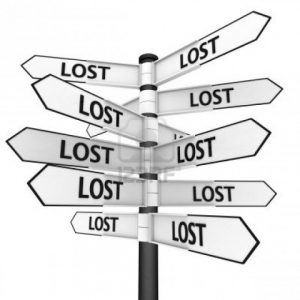 Schools today are too busy with academics that they just don't have the time to study each student individually and determine how balanced he is. That's why many kids finish school and yet seem very uneducated. This phenomenon is increasing every year as we witness more fresh college graduates who are lost and have no true aim in life whatsoever. Therefore, this education in the spirit of leadership falls to the hands of the parents. Unfortunately, many parents are either too busy or even more lost than their kids.
What you need to know
Education in the spirit of leadership is not a difficult task, yet there is no one path to it. Additionally, there is no place to start and nowhere to finish. It is a continuous education of the mind and the spirit. The best way to proceed in leadership education is to have your child choose what he wants to do himself, provided you make sure that it is balanced and that no area is neglected. Therefore, a set of goals for each of the areas can be most useful. Below is a list of goals which you can work on with your child. It is recommended to start at around the age of fourteen, which is when the child's lasting personality starts to develop.
Goals for Wisdom and Knowledge
1- Get your child interested in books. No matter what the book is about, be it non-fiction or fiction, there is a lesson to be learned. You can set a number of books for him to read every month. Moreover, try and monitor what your child watches on TV or on the internet. Steer him from the mindless gossip to more mind-engaging topics.2- Talk with your child. Engage in a meaningful conversation with your child. Talk about concepts and ideas, not gossip and chatter. Discuss religion and politics even.
3- Encourage your child to write down his thoughts and discuss them with you or with his like-minded peers.
Goals for Patience and Dedication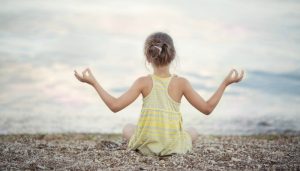 1- Encourage your child to learn new skills such as playing an instrument or learning martial arts. Don't let him give up when things get hard. You may hear a lot of nagging and whining, but your child will be thankful for it eventually.2- Help your child set a goal and encourage him to reach it. If he wants to get a new phone, help him save up to it and don't use his birthday as a reason to get it for him. You may give him a bit more money on that day as he saves up to it, but make sure it's a slow, yet active process.
2- Help your child set a goal and encourage him to reach it. If he wants to get a new phone, help him save up to it and don't use his birthday as a reason to get it for him. You may give him a bit more money on that day as he saves up to it, but make sure it's a slow, yet active process.
3- Get your child interested in a humanitarian cause and actively work for it. For example, get your child to volunteer at a cancer center once every few weeks. Help him feel part of the cause even though he may not be affected by it. This will teach him empathy and dedication.
Goals for Communication and Sociability
1- Encourage your child to have friends. Let him know that you are always eager to meet his friends and invite them over for sleepovers. Not only will this help your child boost his sociability and communication, it will also allow you to keep a close eye on his friends and intervene when necessary. Just don't be annoying.2- Encourage your child to do things on his own. Many children are shy in social settings, so you may need to be extra firm here. For example, when your child wants to buy something, don't buy it for him. Make him understand that if he doesn't go get it, you won't.
3- If you can afford it, don't let your child miss a trip. These are ideal situations for him to experience the world and interact with it. Moreover, go on regular family vacations and day outs.
Goals for Innovation and Management Skills
1- Experiments are a great way to encourage your child to invent and create. There are many affordable science kits which are designed just for that.2- Ask your child to plan the family trip every once in a while. Make sure you stick to his plans and sometimes, pretend to be bored in order to incite him to come up with new things on the spot.
3- Work with your child on college and career plans and help him pave his own way, regardless of what he wants to do in life.
Win your kids as friends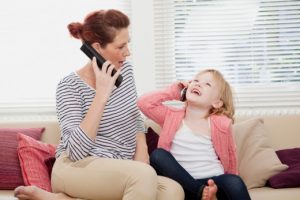 Some of the things in the lists above may require you to be extra firm at times. To some parents, this may be hard. However, when you think about it in the long run, you will be doing them a huge service. After all, what your kids think of you during their childhood will not matter as much as what they will think of you once they are grown. You can win their temporary love and affection during their childhood by doing whatever they want and whenever they want it, or you can win their true love and trust as they grow older. Eventually, you will either raise whining sheep or you can raise winning leaders: the choice is yours.
Do you have your personal strategies for raising your kids as leaders? Share them in the comments below!
Originally posted on May 6, 2020 @ 4:02 am