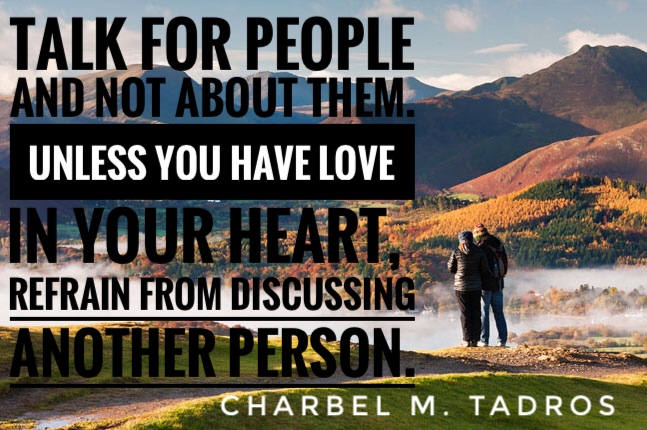 It is a universal principle that when two people meet with boredom, they end up talking about a third. Also, it's usually not in a good way. Think about yourself. How many times have you ended up being more offended by a person's behavior after having listened to another person discussing her? This is despite the fact that that same behavior hadn't been bothering you much before.
Usually, we tend to not pay attention to small things when we are busy, but we start seeing them more and more when someone else mentions them to us. People are always eager to belong and take sides even though we may not always have all the facts straight. Psychologically, we tend to take the side of the first person to bring the problem to our attention.
But there's a big problem with that.
Imagine that you are at a new workplace with two others: John and Alex, and you are friends with both of them. During break, John comes to you complaining about how Alex bosses people around. Previously, you hadn't noticed that Alex does that, but after John told you, you started seeing it more and more. As time passes and John complains more and more, you become more and more annoyed by it. You also become more friendly with John and somewhat bitter with Alex. Your workplace become a hell because of Alex, and you become negative with him. He senses your negativity and becomes more bitter towards you. Eventually, you either resign or keep bothering Alex till he does.
The bigger problem would be that even if Alex were to do something good, you would still interpret it negatively almost no matter what. And this is sad.
But where did the problem start?
It started with gossip, and not only through spreading gossip but by listening to it. This is why, in your life you should take an important stance against gossip: refuse to spread it, and refuse to listen to it. Not only will this help you keep your mind clear, but it will also save you from making unnecessary enemies. However, make it a point to look for the good in people and talk about it.
Originally posted on April 3, 2020 @ 6:48 pm