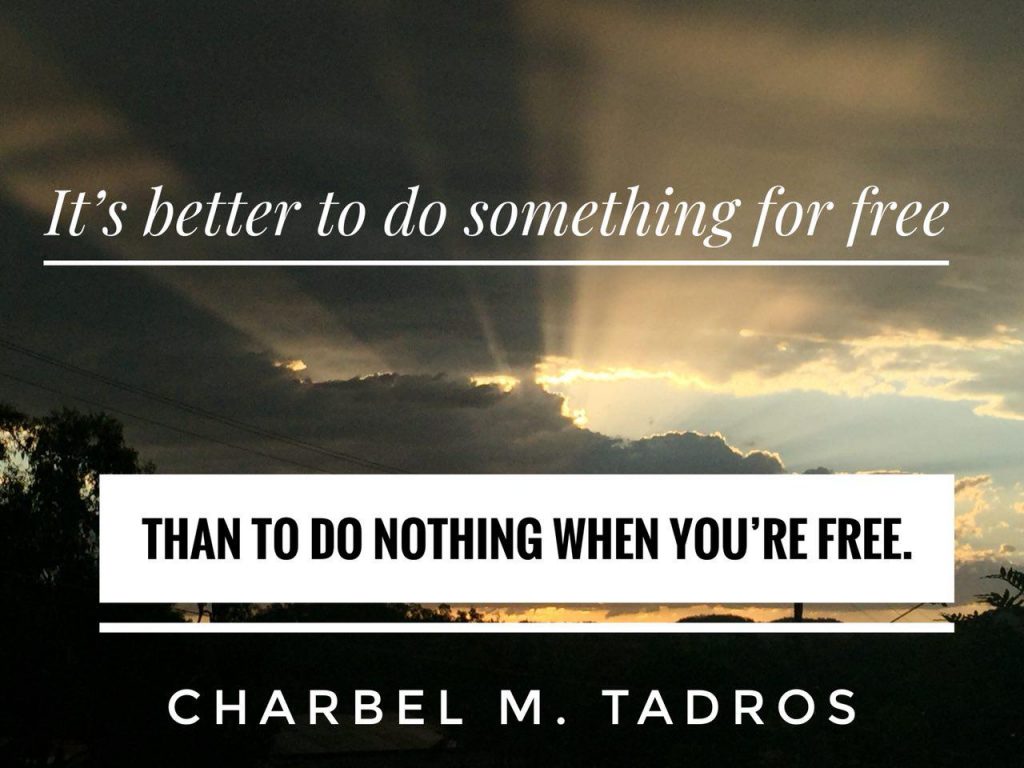 For a while now, I have been conducting a social experiment while looking for a developer for a project I am working on. According to experts in the field of blockchain, the project is very profitable, but it needs time to be created. With plenty of time on my hands and no budget, I went looking for a daring developer who equally has enough free time. Although I found many who had nothing to do, I couldn't find one (so far) who agreed to take on the project and keep a share of it which, in around a year, could be valued at more than 50,000$. When asked why they refused to take on the project, very few claimed lack of skills, whereas most simply refused because it wasn't paid in cash.
It's ironic that these people who didn't have a job nor freelance work (I asked them if they had been busy with other projects and they responded negatively) preferred to sit at home and play with their toes than to work on a risky project that required nothing more than their knowledge, skills and time. I understand that their knowledge, skills and time cost money, but they actually also become a waste when they are not being used for anything. Think about it, when you spend money to learn something at university or through courses and you don't use it because no one paid you to do so, the world evolves, knowledge changes and you don't get any experience. Eventually, the knowledge you have ends up being useless because you've rarely used it.
When you are really free and have nothing better to do, it never hurts to take on a project for shares in it (or negotiate any type of long term deal, perks or advertising space). This helps you keep your skills honed, makes your network grow, and may even be that little risk that lands you the big money. If you don't try, you'll never know. After all, most great projects started with people consenting to work together for potential benefit in the future. There was never anything guaranteed when Amazon, Microsoft, Apple or Bitcoin started. In most cases, there wasn't even a budget to start with, only the skills, the time and the dedication to do something that may or may not end up a success. However, in the long run, whether it succeeds or not, you remain the winner: if it succeeds, congratulations, you've just become a millionaire; if it fails, you have learned a whole lot of new skills and acquired knowledge that you couldn't have otherwise. On the other hand, if you turned down this project and remained at home doing nothing, you will have learned a whole bunch of nothing.
In the end, humility and risk work together in business. Laughing at the people who ask for your help because they need your skills earn you nothing but bad karma, doesn't it? However, when you are humble and generous with your knowledge and skills, you will definitely be appreciated (financially, morally, emotionally, etc…) if not by the people you helped, then by karma itself.
Originally posted on October 26, 2020 @ 8:03 am