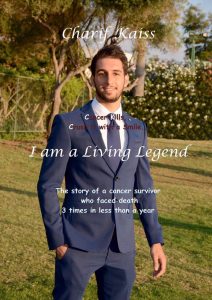 When we think of cancer, the first thing that comes to mind is fear. When we hear about a person who has cancer, the first thing we feel is pity. But every once in a long while, a person comes along, takes our perception of things and shakes it to the core. He just takes that piece of black coal called cancer and beats it up so hard until it emerges a beautiful diamond of wisdom.
His name is Charif Kaiss, and he is the author of the Lebanese best-selling autobiography "I am a Living Legend". In his book, Charif takes us through his epic adventure with cancer. At a first glance, one might think that this book's title is rather cocky and maybe even over-the-top; however, as we go through it, we come to believe that it might actually be an underestimation.
In "I am a Living Legend", we meet Charif as he takes us through his major life events from his early childhood, up to his battle with cancer. As we go along, we realize how a normal Lebanese boy can, through proper upbringing and an abundant amount of curiosity, develop enough wisdom to overcome cancer and brushing with death on three separate occasions. Throughout the book, Charif not only takes us on his physical battle with cancer, but he also gives us the shotgun seat in his mind so that we can also experience the thoughts that he had been pondering meanwhile.
It is worth mentioning that "I am a Living Legend" is a self-published and distributed book. Moreover, it is very lightly edited in order to preserve the message as Charif wanted it to be. Therefore, it is normal to find some small typos and punctuation errors here and there, but they do not make this book any less worthy. On the contrary, they somehow make this seemingly intimidating story a lot more human and much more approachable. Through them, I believe that Charif is telling us, though unintentionally, that anyone can do it.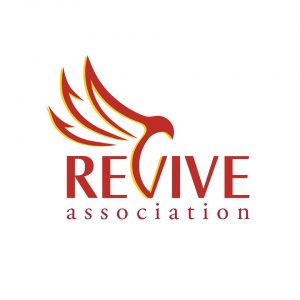 Whether you are looking to be inspired or to motivate someone you know who is going through a tough period in their life, "I am a Living Legend" is an amazing read. Moreover, it is worth noting that most of the proceeds of this book go towards funding Charif's Revive Association, an NGO which aims to support cancer survivors and survivors-to-be. Also, if you want to get in touch with Charif, don't hesitate to send him a message on his Facebook page.
Originally posted on September 29, 2020 @ 7:45 am