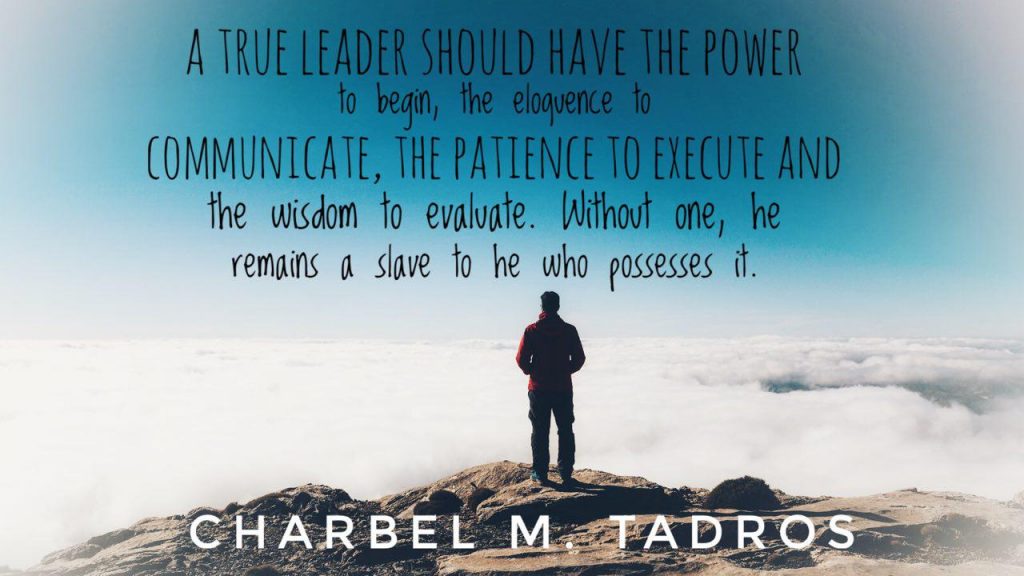 "A true leader should have the power to begin, the eloquence to communicate, the patience to execute and the wisdom to evaluate. Without one, he remains a slave to he who possesses it."
In order for a person to be a leader, he must have good command of the 4 elements in his personality. These are the following:
fire: he needs to have a vision which is innovative along with the courage to start a project.
Wind: he should be able to communicate and get his idea across to those around him so that they join him in his efforts.
Water: He should have patience and dedication to get things done. Nothing (except catastrophes) happens overnight, and true success needs time to be built.
Earth: It is no use to keep doing something if it's not leading to results. A leader should have the wisdom to question his own judgments and paths before he discovers that they will lead nowhere.
A truly efficient leader should have all four of these skills in order to qualify as a leader; otherwise, if he is missing any one of these skills, he will have to outsource it. This means that he would need to recruit someone who has the missing skill(s) in order to have a successful project.
Would you like to learn more about how to develop a holistic personality? check out Developing the Spirit Personality.
Originally posted on April 1, 2020 @ 5:10 pm