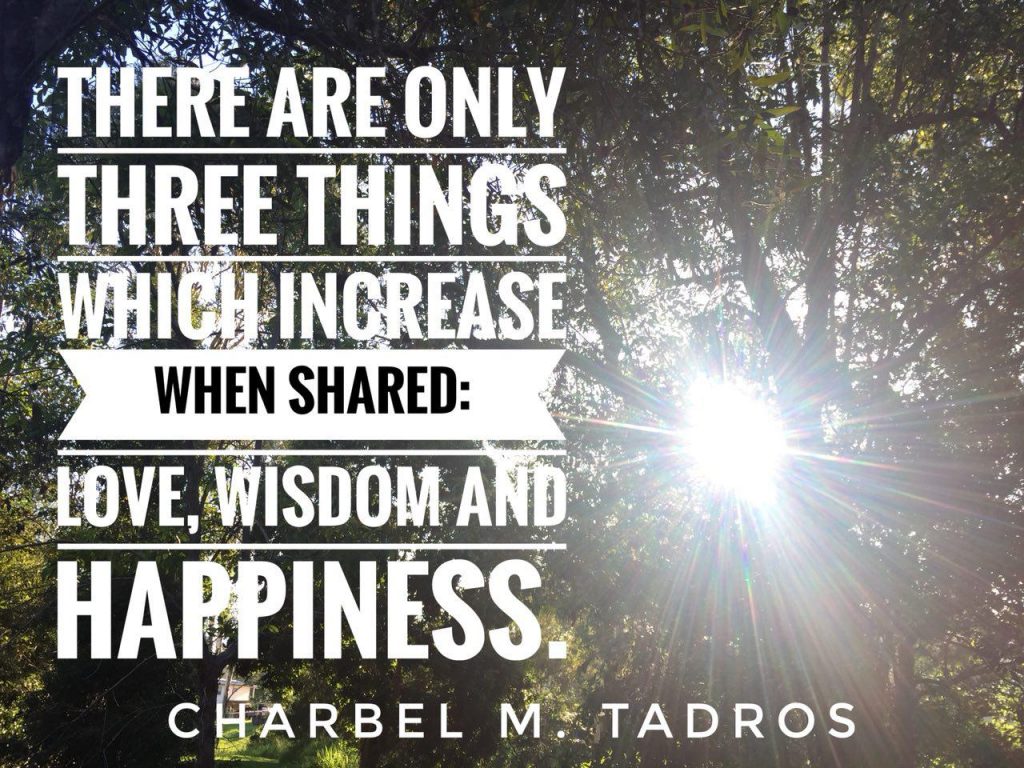 Christmas is around the corner, and there is perhaps no better time dedicated to giving than now. People are flocking to the malls to buy last minute presents for their friends and loved ones, and kids are eagerly awaiting Santa's gifts under the tree. However, although this time is a time of happiness and sharing for many, it is a period of stress and worry for some people: those who believe they do not have the means to give. But, here are three easy things that you can give (and get at the same time), even if you have nothing to give at all:
1- Love:
Everyone wants to be loved and wants to feel it. By showing someone how much you appreciate their company and friendship, not only will you be showing them how much you love them, you will also be opening the way for them to love you back! You don't need to give someone anything to show them you love them, merely spend time with them and truly enjoy their company.
2- Wisdom:
Every person has wisdom to share; if you look deep enough, you have some too. It does not need to be deep life changing philosophy; sharing practical life experience with those who need it can sometimes be even more than life changing. However, there are special times and places for sharing wisdom, for if given when not needed, wisdom can be an annoyance as it sounds more like preaching. But, when wisdom is given at the right place and the right time, not only will the receiver learn, but also the giver.
3- Happiness:
Nothing shows people you love and care for them more than when you go out of your way to do something you know will make them happy. Sometimes, a small picnic in the park can mean tremendously more than a diamond bracelet to someone who loves you. In all cases, if someone can only be happy with material possessions, they are doomed to be miserable all their life. On the other hand, when you succeed in making someone happy, you become happy with your success as well.
In the end, your life can easily become a life of constant getting by giving. Intend to share your love, wisdom and/or happiness with others, and you can live a very fulfilling life. Always remember Gibran's saying: 'You give but little when you give of your possessions. It is when you give of yourself that you truly give.'
And have a very Merry Christmas full of giving from yourself and getting more of it!
Originally posted on September 14, 2020 @ 11:11 am