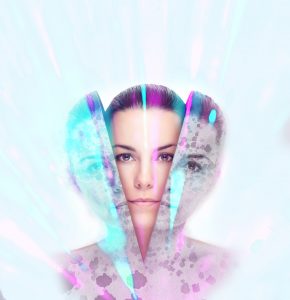 Have you ever seen someone so ugly
And yet, when you got to know them truly
They turned out more beautiful than you imagined
As if their features changed with the wind?
And have you ever known someone good looking
Yet, when you knew what they were brewing
Their faces deformed and melted away
As if they were eaten by decay?
It is true that what is within
Every good deed and every sin
Is reflected through the face
Just like an advertising space
Have you ever wondered why
Beauty differs to every eye?
Did it ever occur to you
That this is what you're attracted to?
What you see as beautiful is what is made for you
By destiny or biology, it's just true
You are attracted to people by their features
Before you join their life's adventures
For the first frontier in starting a link
Does not lie in what the mind's to think
The beginning chance is in what the eye sees
Before you delve into their life's seas
It is in this that life gives you signs
And through this, reveals its designs
Just follow your eyes and your heart
But also, make sure you're smart
Be careful when someone you once saw fair
Starts to change like the clothes you wear
For that's a sign that their hearts are changing
And that their destinies are rearranging
Originally posted on April 8, 2020 @ 8:52 pm