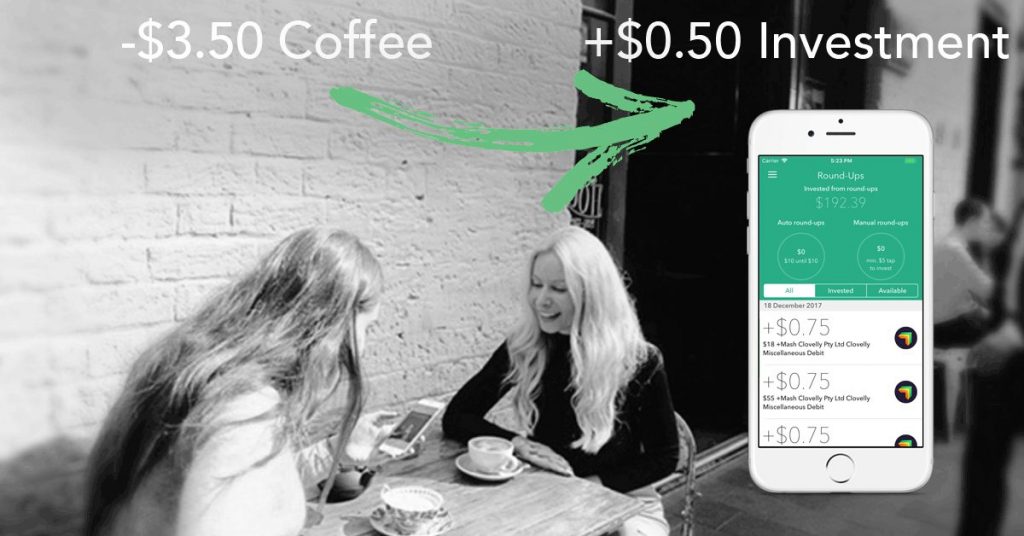 What if saving money and making investments was, literally, a cup of tea? Nowadays, if you want to invest in a bank, you need a rather large sum of money in order to see any wortwhile rewards, and you have almost no control over how your money is invested. And then comes Raiz…
Raiz is a mobile app which allows you to save while spending without even feeling it. Whenever you spend money using your bank account or credit card, the Raiz app to which your account is linked rounds up each amount spent to the nearest dollar, and then it takes it and invests it for you. You are also able to set any amount as little as 1$ to be withdrawn regularly from your account and invested in the Raiz app. That's why you don't need a big capital in order to invest with Raiz!
Moreover, based on your age and personality, Raiz has an investment strategy just for you. Whether you are the cautious type looking to grow your savings slowly but surely or you are a more gutsy investor who doesn't mind taking big risks, you are allowed to choose from a variety of investment portfolios. Raiz buys and sells shares from big companies in Australia and worldwide such as the Commonwealth Bank, Nestle, Samsung, and many others.
To make earning more fun and easier, Raiz has also partnered up with a huge variety of online stores such as Woolworths, Coles, Dan Murphy, Adidas, Booktopia, and many others in order to offer you a rewards program like no other. If you buy from these online shops through the Raiz app or website, these businesses will invest a certain percentage of the amount you spent with them back in your Raiz account, thereby helping you increase your savings instead of just getting loyalty points.
And finally, Raiz also went the extra mile: if you invite your friends to join Raiz – just like I am doing here – using your link, each of you will get 2.5$ invested in your accounts. This is worth 2 months subscription on Raiz (1.25$ per month to benefit from all the above). So hurry up and join now on app.raizinvest.com.au/invite/UQH9VD so that we both get our shares and start investing!
Originally posted on October 27, 2020 @ 11:26 am