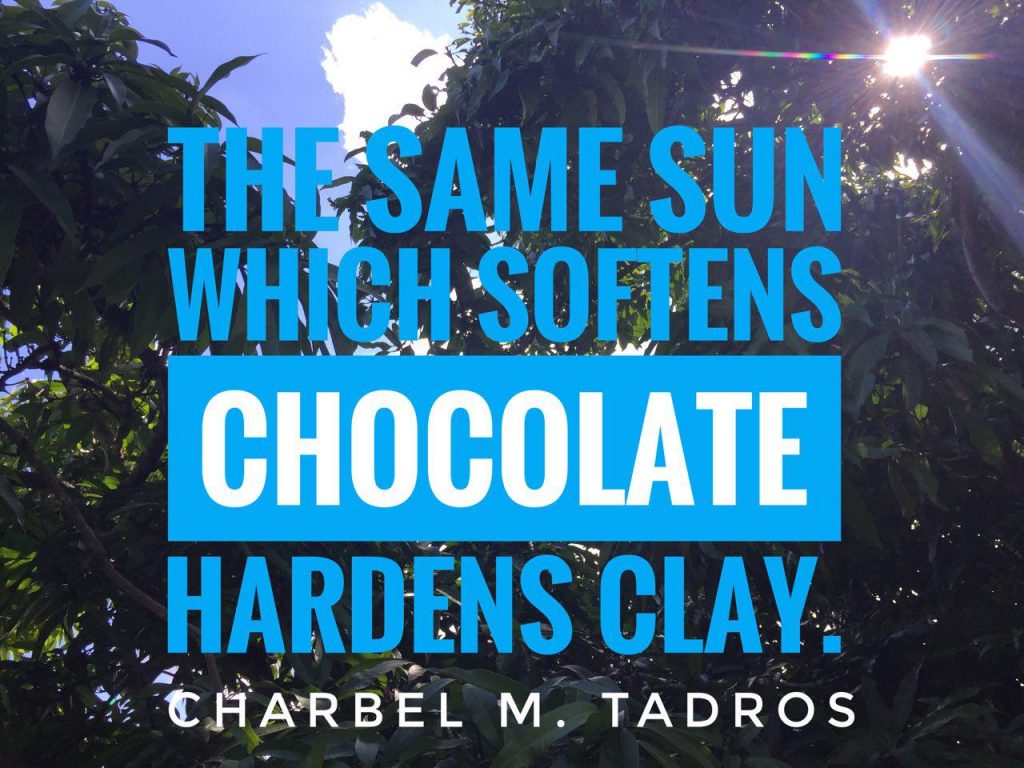 There are two kinds of people…
How many times have you heard that one before?
No really!
A person's truth shines only after he's been through hardships. One of the most important gods in the Hindu religion is Lord Shiva who is both the god of wisdom and the god of destruction. And when we delve deeper into why these two seemingly opposing concepts are merged in one god, we discover a very important truth: without destroying the old ego, new wisdom cannot be developed. As discussed in an earlier post here, one of the most important marks of wisdom is humility. As long as a person is arrogant, he cannot be truly wise.
This brings us back to chocolate. Assuming that good people are like chocolate, when it's placed in the sun or on fire, chocolate only becomes softer and just as tasty (hot chocolate anyone?). Good people are like that: hardships only make them wiser and better human beings. On the other hand, many people who are already bitter end up hardening and becoming even more negative after going through hardships, just like clay.
In the end, most of us will go through hardships in our lives; we don't have a choice in that. However, we do have a choice whether we will be chocolate or whether we'll be clay.
Originally posted on October 22, 2020 @ 11:05 am